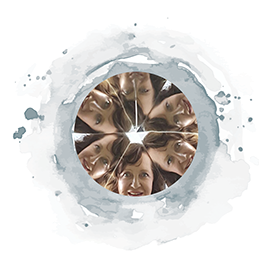 In this practice we will work together to help you gain greater understanding of your feelings,behaviour and situation to have more
control over your actions and direction in life. We also work with changing life circumstances and how to best cope with them and plan for the future.
Sometimes one needs another perspective on life and one's issues to find purpose, acceptance and meaning – this is what therapy can assist you with.
I was trained in an integrative way and my approach incorporates several psychological perspectives, mainly Transactional Analysis, System's Theory and Positive Psychology. In my view we are parts of a dynamic system and the challenges we might be experiencing are probably reflective of the interaction between ourselves and our environment. Through understanding subconscious processes and the interplay between thought, feelings and actions, we can learn to make
positive, goal-directed choices to improve the quality of our lives and relationships.
I am also keenly aware of the fact that nutrition, stress levels and general health impact mood and well-being, so these important aspects will also be addressed.
In my view Awareness, Choice, Positivity, Contribution, Creativity and Spirituality are the keys to a meaningful life. Let's work together to achieve that.
The article below is from the American Psychological Association and gives a great overview of psychotherapy.
www.apa.org/topics/psychotherapy/understanding
INFORMATION TO BE USED AT YOUR OWN RISK.
Any suggestions or opinions voiced in these pages are those of the authors, and in no way to be constructed as final treatment advice. They are intended as a starting point to develop your own preparation and treatment plan. Please consult your medical and/or psychological experts or caregivers to fine-tune the advice and suggestions for your own unique needs.
CONSULTING ROOMS
Dr. Hannetjie Van-Zyl-Edeling 082 460 4575